December 3 - First Friday at the Buckland House
Join us for a special First Friday at the Buckland House on Friday, December 3. We'll wind down and kick off the weekend during this monthly event to gather with friends and neighbors.
To ring in the holidays and Luminaria, we'll be putting together kits while enjoying holiday music and food.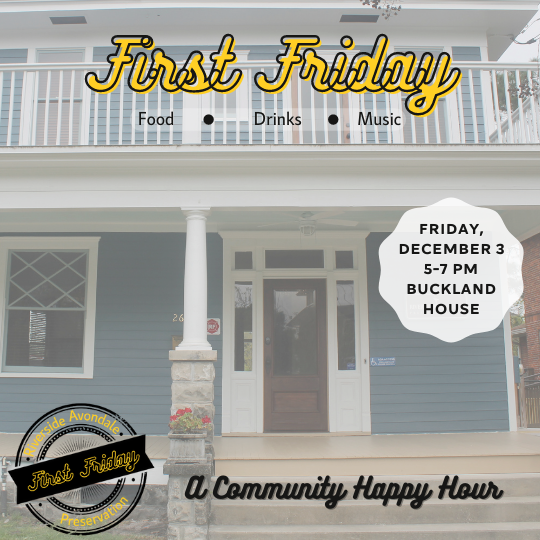 Luminaria is one of the premier holiday events in Jacksonville and a legacy for the Riverside Avondale neighborhood. Luminaria is a wonderful example of community pride and dedication to our neighborhood.
Join us Sunday, December 12, 2021 at dusk as we continue on this tradition for the 37th annual celebration. Join each of your neighbors in lighting up our streets, sidewalks, your porches, and more. Purchasing your kit through RAP also ensures we will donate kits to our public spaces, merchant areas, parks, and churches.
Purchase Luminaria Kits online and select either pickup or delivery. Thank you to artist R. Land, we are also offering custom ornaments in 2021, with a limited run. Order yours today. Luminaria Online Store
Delivery will begin on December 1 for all delivery kits sold.
Pickup kits and in person purchasing will be available December 11 and 12 from 10am -4pm at the Buckland House, 2623 Herschel St., 32204 or at RAM each Saturday from 10-3pm at the RAP booth.
THANK YOU to our 2021 Sponsors!
Berkshire Hathaway Homeservices
The Resident Community Newsgroup, Inc.
To inquire about sponsorship or volunteering, email Shannon.
RIVERSIDE ARTS MARKET - A weekly market featuring over 100 artists, makers and farmers.
Every Saturday, ~200,000 visitors per year
First Friday - A monthly meet up featuring food, drinks and live music at a local business.
Every First Friday on the Month, up to 100 participants
LUMINARIA - Luminaria brings neighbors together as they walk along candle-lit sidewalks to socialize with friends.
December 12, 2021, estimated 15,000 participants
HOME TOUR - A celebration of Jacksonville's architectural history with Riverside and Avondale's National Historic Registered neighborhoods. 
April 9-10, 2022, estimated 3,000 visitors
GARDEN TOUR - Draw inspiration from a variety of gardens in the historic district. From manicured landscaping to wild and natural, there are gardens for all tastes. 
May 7, 2022, estimated 1,500 visitors
Go Tuk'n Historic Tour
Join Go Tuk'n for an engaging and enjoyable tour of Riverside Avondale. Learn about the architecture and history that make this area one of the most unique in Jacksonville while discovering the hidden gems that you'll want to tell your friends about again and again. On each tour, you'll be riding around in a luxury, eco-friendly, Tuk Tuk. For more information on how to book your tour, click here.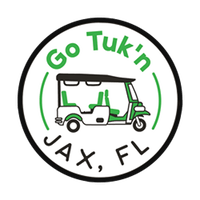 Be the first to know about RAP events.