What we do for our community
Preserve Riverside Avondale's historic fabric and unique character.
The diversity and integrity of our architecture is our distinguishing hallmark. Our traditional neighborhood design fosters accessibility, walkability, safety, and connectedness. Our parks, trees, and river provide beauty, enjoyment, and recreation.
Promote local businesses, arts, and culture.
We support vibrant, independent, local businesses and our local business districts. We collaborate and engage with our local businesses to promote and sustain local, independent enterprises in lively, commercial districts.
Advocate with and for the neighborhood.
We support appropriate initiatives to improve the quality of life consistent with preserving our historic fabric. We protect and enhance our traditional street grid, advocate for safe pedestrian- and bike-friendly projects, and appropriate land use, zoning, and historic regulations. We work to create a balance between sometimes conflicting interests which fit with and complement the neighborhood.
Celebrate community.
We honor our community by celebrating traditions, hosting and promoting events, and telling stories to bond the neighborhood together in an inclusive and welcoming way. Thousands come each weekend to stroll the isles of the Riverside Arts Market. Our annual Luminaria and Home Tour events bring neighbors together and highlight the beauty of our natural environment.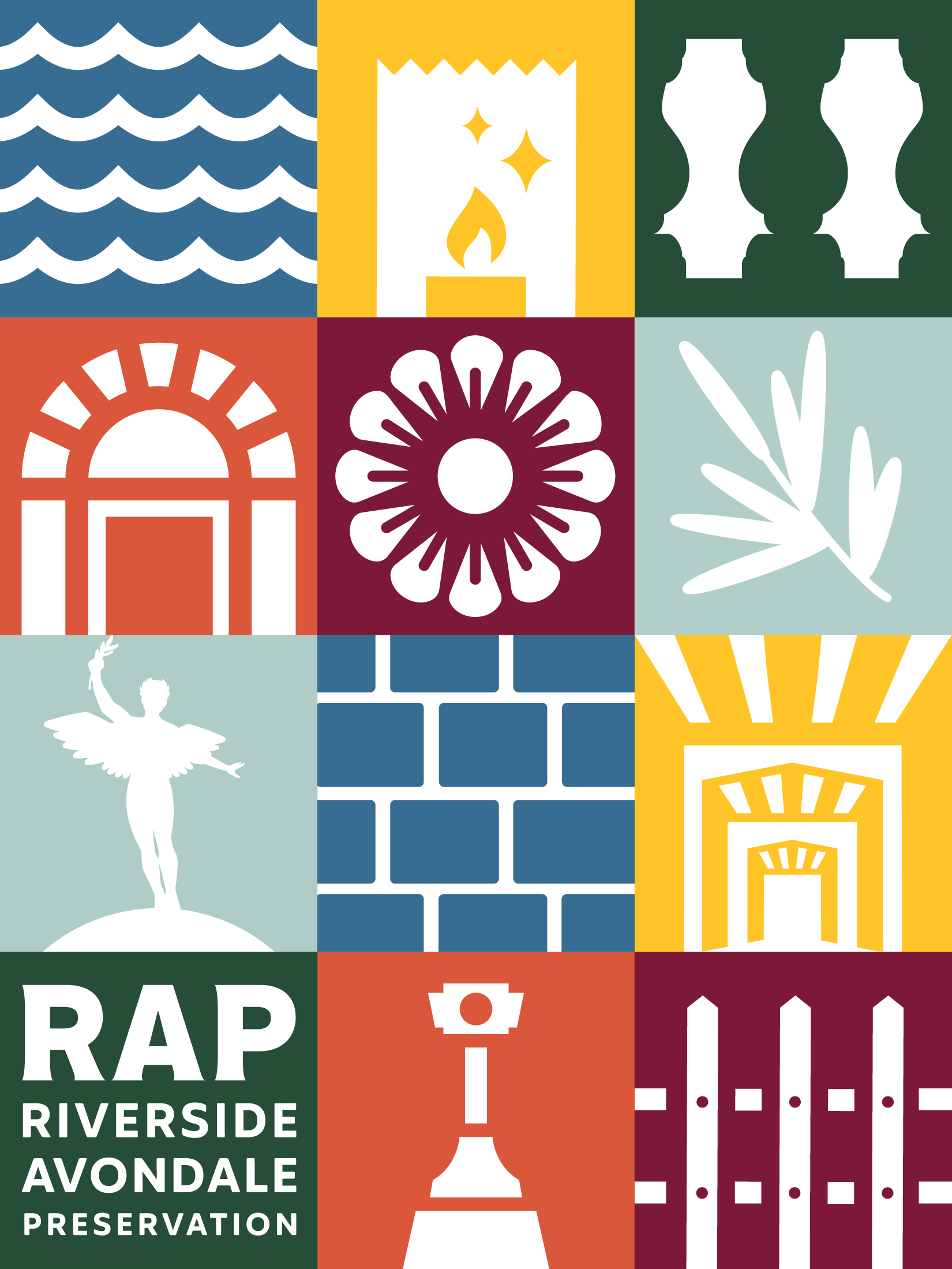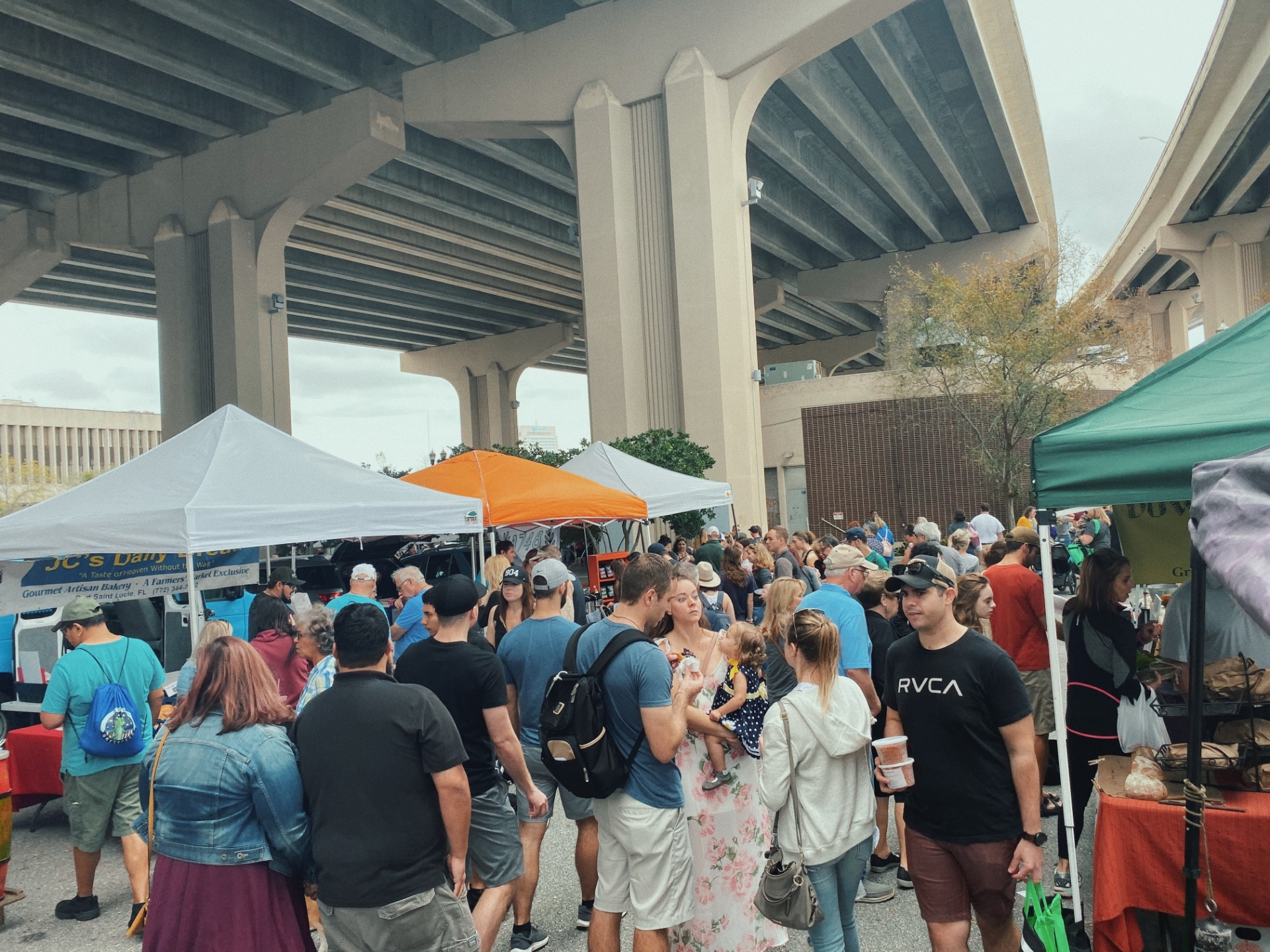 Produced by Riverside Avondale Preservation, Inc., the Riverside Arts Market is every Saturday from 10 a.m. – 3 p.m., rain or shine. RAM features a variety of small businesses, everything from local artists to farmers to makers, bakers and food trucks!
farmers market arts market events in jacksonville jacksonville events things to do jacksonville local events fun things food trucks jacksonville arts live music
The Riverside Arts Market is a weekly arts and farmers market hosted on Saturdays from 10 a.m. – 3 p.m., rain or shine. RAM features a variety of small businesses from farmers to artists to makers, bakers and food trucks. Under the Fuller Warren Bridge, you'll find a family-friendly event that attracts 4,000+ visitors every Saturday. The riverfront amphitheater seats 350 people and features hours of live music. Stroll through the rows of local artists and makers. At RAM you will find art, jewelry, candles, plants, bath and body products and so much more all made locally. Each Saturday at RAM is different than the next and the best way to experience is to visit!
At the Riverside Arts Market, enjoy the harvest of the agricultural arts by supporting Florida farmers. Pick up the freshest local produce of the week, with some of it coming from Jacksonville! To remain sustainable, farmer's depend on your weekly purchases, so come for the freshest and stay for the fun. Our community benefits from all of us staying "loyal to local."
Be the first to learn about RAP news and events!