Riverside Avondale Preservation's
46th Annual Home Tour
The 46th Annual Riverside Avondale Preservation Home Tour is back after a two-year hiatus. This year, the tour is schedule for Saturday, April 9 from 10 a.m. to 4 p.m. and Sunday, April 10 from 12 p.m. to 4 p.m. The event is Rain or Shine!
Each Spring residents of the Riverside Avondale historic district open their homes to benefit Riverside Avondale Preservation, a local, dedicated grassroots preservation organization. The tour celebrates the neighborhood's historic architecture and community while exploring the modern and classic decor of our neighbors' homes. We hope you'll celebrate with us. Separate. guided tours will be provided by Go Tuk'n and Art Bikes Jax.
Thank you to the home owners who have graciously agreed to open up their homes to their fellow neighbors and to our wonderful sponsors who have helped us bring back this historic, signature event.
2793 Lydia Street - The Jaudon Residence
Owners Charles and Pamela Kennedy have the unique experience of living in Riverside's oldest known building – The Jaudon Residence, formerly the Magnolia Plantation. Over the last 23 years, they have taken meticulous care of their home. This property was built in 1857 by Elias Jaudon who ran an operation covering more than 1,000 acres. The approximate date of the house is confirmed by the presence of beams and joists cut with a circular saw, a tool not used in this area prior to the mid 1850's. The roof was originally covered with wooden shingles or "shakes" which were also cut by a circular saw. The structure of the house shows an early example of balloon framing and old-fashioned cut nails were used.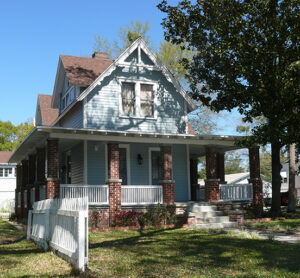 3885 St. Johns Avenue - Featured Home
Owners Carla and Lonny Taylor relocated from Jacksonville Beach to Avondale during the pandemic. They immediately fell in love with this historic home and the neighborhood. Features like the triple-size lot which you only learn about once entering the backyard, made them know they had found a true gem. Other features include an attached double car garage and an unattached double car original "Carriage Garage". The home also boasts an 800 sq.ft. one bedroom cottage in the rear which can be used as a rental or for family and guests.
3681 Pine Street
Jacksonville natives John and Holly Williams, purchased this 1922 craftsman style bungalow in 2006. The 3 bedroom, 1 1/2 bath home had a detached single car garage and large backyard deck added in the 1980's. For the first few years, the homeowners focused on updating the electrical service, improving wiring, adding hardscaping and painting much of the interior. In 2015, CenterBeam Construction completed an addition, removing the deck, expanding the detached garage, adding a new master bathroom, Florida Room, extended kitchen and a large, covered porch.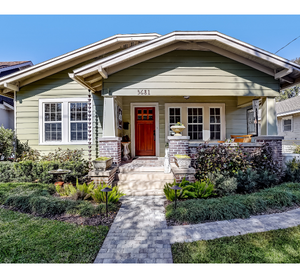 1366 Challen Avenue
Renovation junkies Kevin Elphick and Phillip Stamborski love old homes. They appreciate solid construction, charm, craftsmanship, and believe in preserving the architectural history of a bygone era. This home is a one-story Spanish Mission style bungalow built in 1926. The house features stucco walls, round door arches, and a sprawling floor plan. The homeowners have spent extensive time renovating every aspect of the property, including the landscaping. Kevin and Phillip love the irregular property shape which gives them three distinct outdoor spaces to enjoy the beautiful Florida weather.
2137 St. Johns Avenue
This new construction project located at 2137 St. Johns Avenue will be historic on the outside and modern on the inside. Donny Mak, designer, and local builder who is behind some of the most eye-catching new construction projects in Riverside is now building his own new home. The exterior will be entirely brick masonry with a dutch gabled roof. The interior features 8ft windows, a mother-in-law suite, and a removable wall that allows the living room and courtyard to seamlessly blend together. A hidden bonus is the rooftop deck featuring views of the St. Johns River.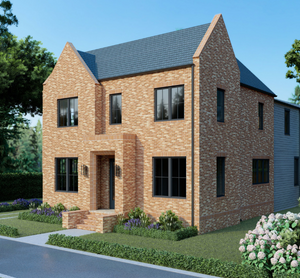 2245 St. Johns Avenue 
This Georgian Revival house was built in approximately 1928 for Wilson Boozer, vice president of Atlantic Bank. The property was converted to commercial in 1978 by architect Don Alford who worked to retain the residential features of the home by making the alterations portable, including the work enclosures and cabinetry. The property continues to serve as a commercial space as the Law Offices of Anidjar and Levine make it their homebase serving Jacksonville clients.
1816 Talbot Avenue
TAEonTALBOT serves as home for ThouArtExalted Ministries and a community event venue. Founded in 2007 by Annie Pajcic, ThouArtExalted has a long history in Annie's family. Owned by her parents Barney and Anis Daley for decades, her father operated his business, Daley and Associates, from the space. Her mother had a small interior design company, Anis Daley Interiors, that she also operated from the building. Because the building was constructed for utility purposes, it only had two small vertical exterior windows. That is all changed now!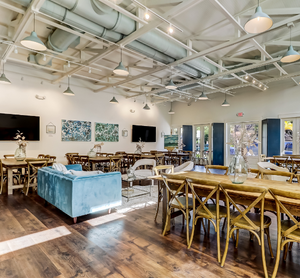 2650 Park Street
World-famous American architect, Addison Mizner, designed and built the Sanctuary of Riverside Baptist Church (now known as Riverside Church at Park and King) in 1924. Mizner's reputation as an architect stem from commissions he received to design and build homes in Palm Beach and Boca Raton, Florida, during the early 1920's. Mizner was granted free license in designing the church and chose to incorporate three major types of architecture: Romanesque, Byzantine, and Spanish. Many of the design ideas, building materials and furnishings found in the church reflect impressions made upon Mizner during his tours of European castles and cathedrals.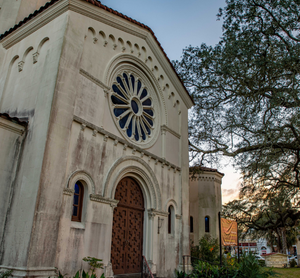 1415 McDuff Avenue S.
The sanctuary of Trinity Lutheran was constructed in 1928 and designed by architects Mark & Sheftall. Recently, the church has faced the challenges many institutions with complex and aging historic facilities are confronting. Truly protecting this historic structure meant a complete reroof of the entire facility, including new waterproofing & guttering system, and restoration of the stone copings. Repointing all the stonework on the structure was also recommended including the stone tracery at the stained-glass windows. The church is now ready for its next 100 years in Riverside.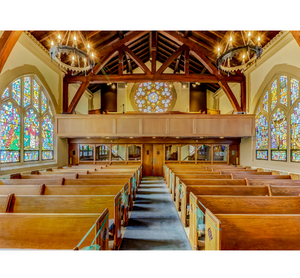 1806 Edgewood Avenue
Designed in 1926 by Harold F. Saxelbye, this was an early part of Telfair Stockton's new picturesque neighborhood. Avondale, which looked to the Garden City movements of the English countryside, was to be a retreat from the urban neighborhoods of Jacksonville. Inspired by the Mediterranean/Spanish Revival style, this home conveys an understated sense of elegance with its asymmetrical facade and ornate cast-stone entrance. The rough stucco over hollow clay tile structure, mission clay roof tiles, and recessed Roman arches are examples of the architectural style. The design utilizes oversized double hung windows to order the facade and exaggerate its scale.