Riverside Avondale Preservation Awards 2020
Riverside Avondale Preservation is pleased to honor individuals, organizations and businesses within our historic district that exemplify outstanding achievement in historic preservation and the welcoming and inclusive nature of our neighborhoods.
There are two award categories: Design & Construction Awards and Services Awards.
Design & Construction Awards
RAP recognizes the diligent work, careful design and craftsmanship of homeowners, do it yourselfers and construction professionals. Projects range from new construction to renovations to smaller do it yourself projects. 
Service Awards
This award recognizes acts of service and philanthropy by individuals, businesses and organizations. We recognize a range of activities from a small acts of neighborliness up to large programs of stewardship and patronage.
Judges reviewed each nomination this year with an eye toward how the nominee reflected RAP's Core Principles:
Preserving and promoting the historic fabric.

Supporting vibrant, independent, local businesses.

Supporting quality of life improvements.

Honoring our community.

Promoting respectful, mutually-beneficial relationships.
Congratulations to all of this year's winners!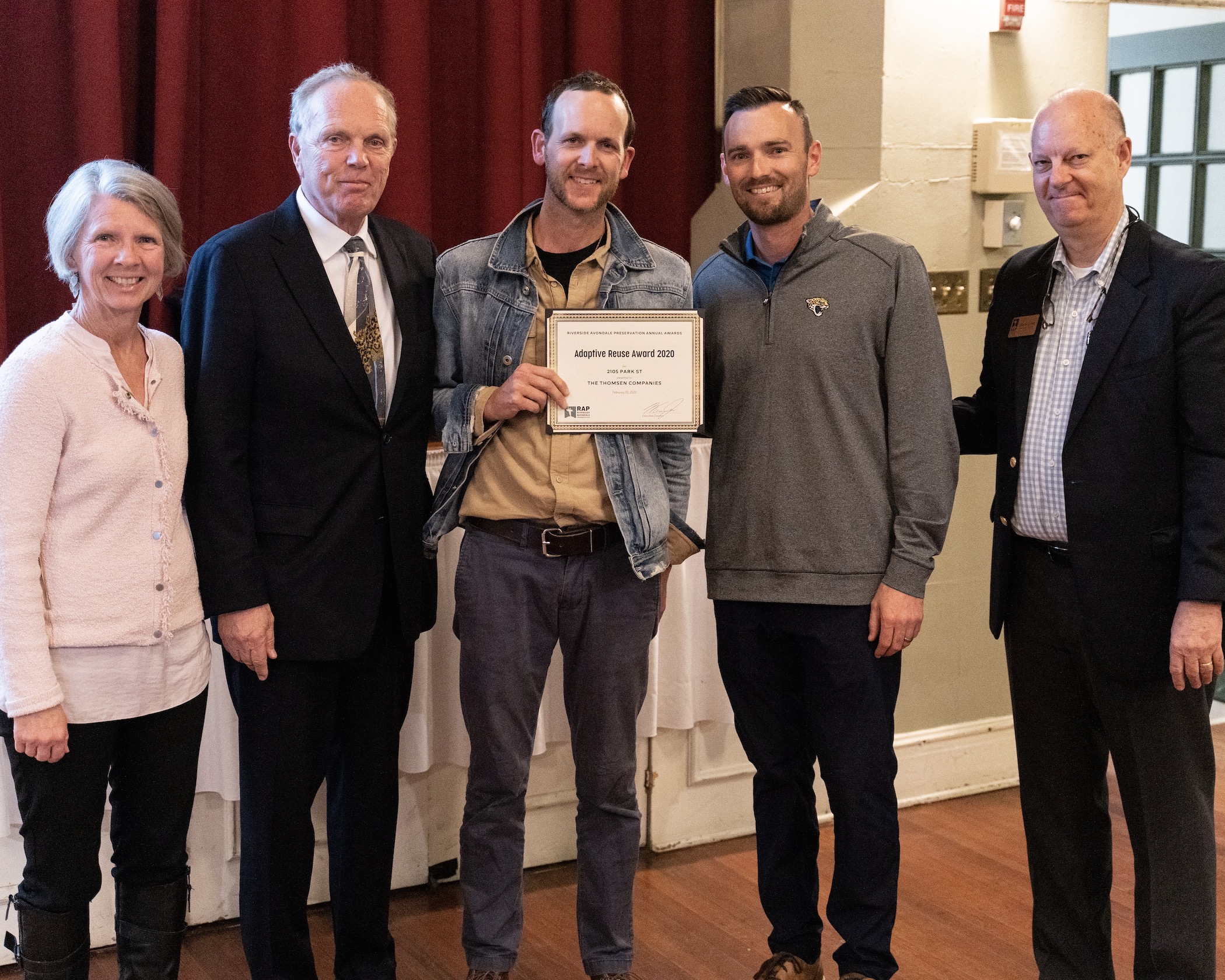 2105 Park Street
The Thomsen Companies
JAA Architects
Duckworth Construction
An extensive interior remodel and exterior facelift transformed a run-down office building into a space that embraces the pedestrian area of Park St and extends the vibrancy of 5 Points further into Riverside. The building now houses Soluna Yoga + Spa, Megas Appraisal Group, The Healing Playroom, and Wildcrafters.⁠⠀
Outstanding New Construction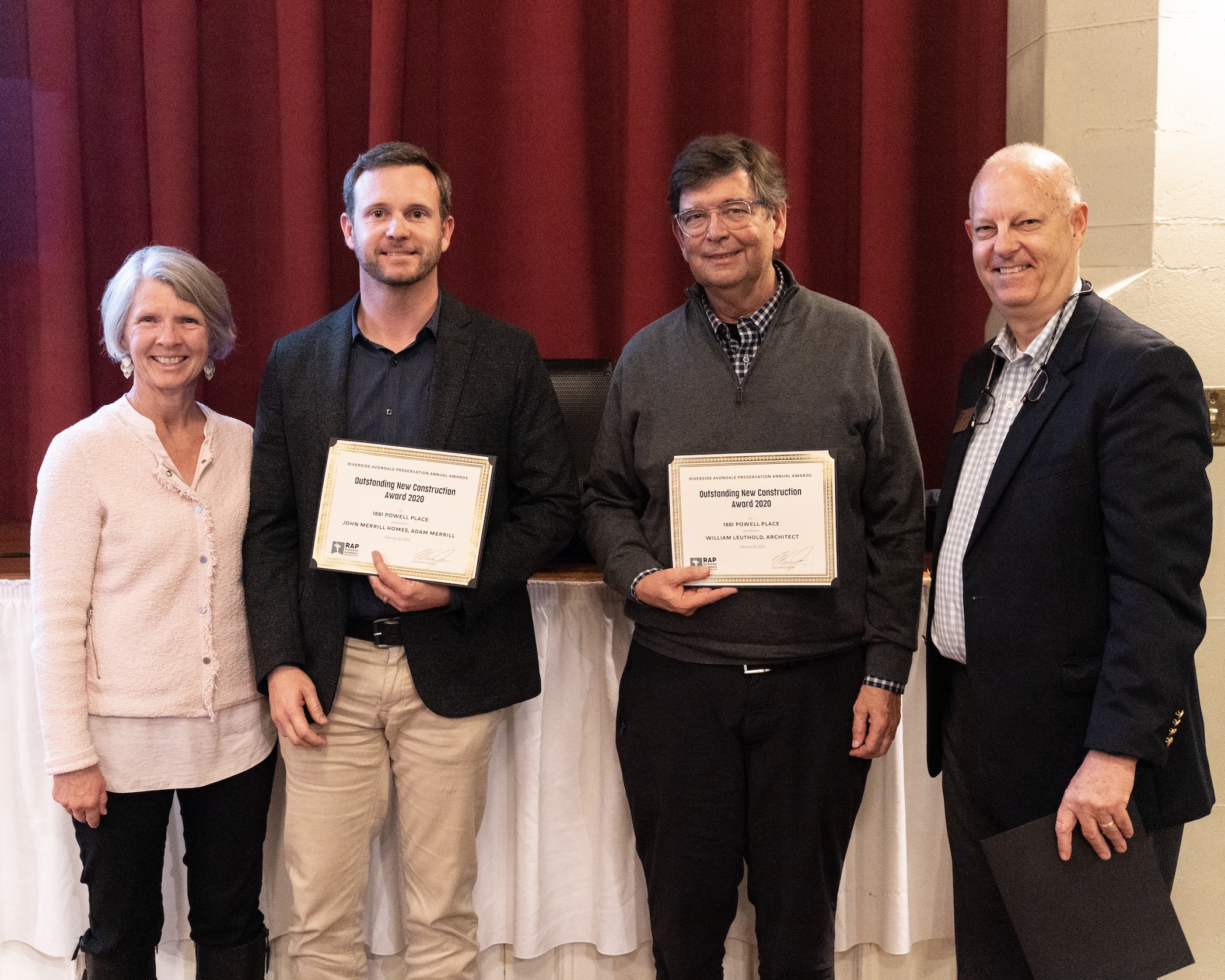 1881 Powell Place
William Leuthold, Architect
Margaret & Douglas Rowe
John Merrill Homes, Adam Merrill
After the original structure was so damaged during Hurricane Irma that it had to be torn down, the Powell Place team was faced with the challenge of building a new home that would blend into the historic district and also meet a myriad of flood zone requirements. These needs were addressed by constructing a large wraparound porch to translate the home's required pilings into a historical context. The home is elevated, but the entry stairs and one-story garage help connect the home to ground plane, while also easing the transition between this home and its lower adjacent neighbors.⁠⠀
Architectural Rehabilitation
2606 Park Street
Jacksonville Pediatric
Nathan Bussey
Terry Smalls, Contractor
Jacksonville Pediatrics has operated in this space since 1965. As a thriving business, Jacksonville Pediatrics turned its attention to the streetscape outside to create a more welcoming facade and accentuate some of the building's original architectural details. The last phase of work will restore a paved right of way to a landscaped bed.⁠⠀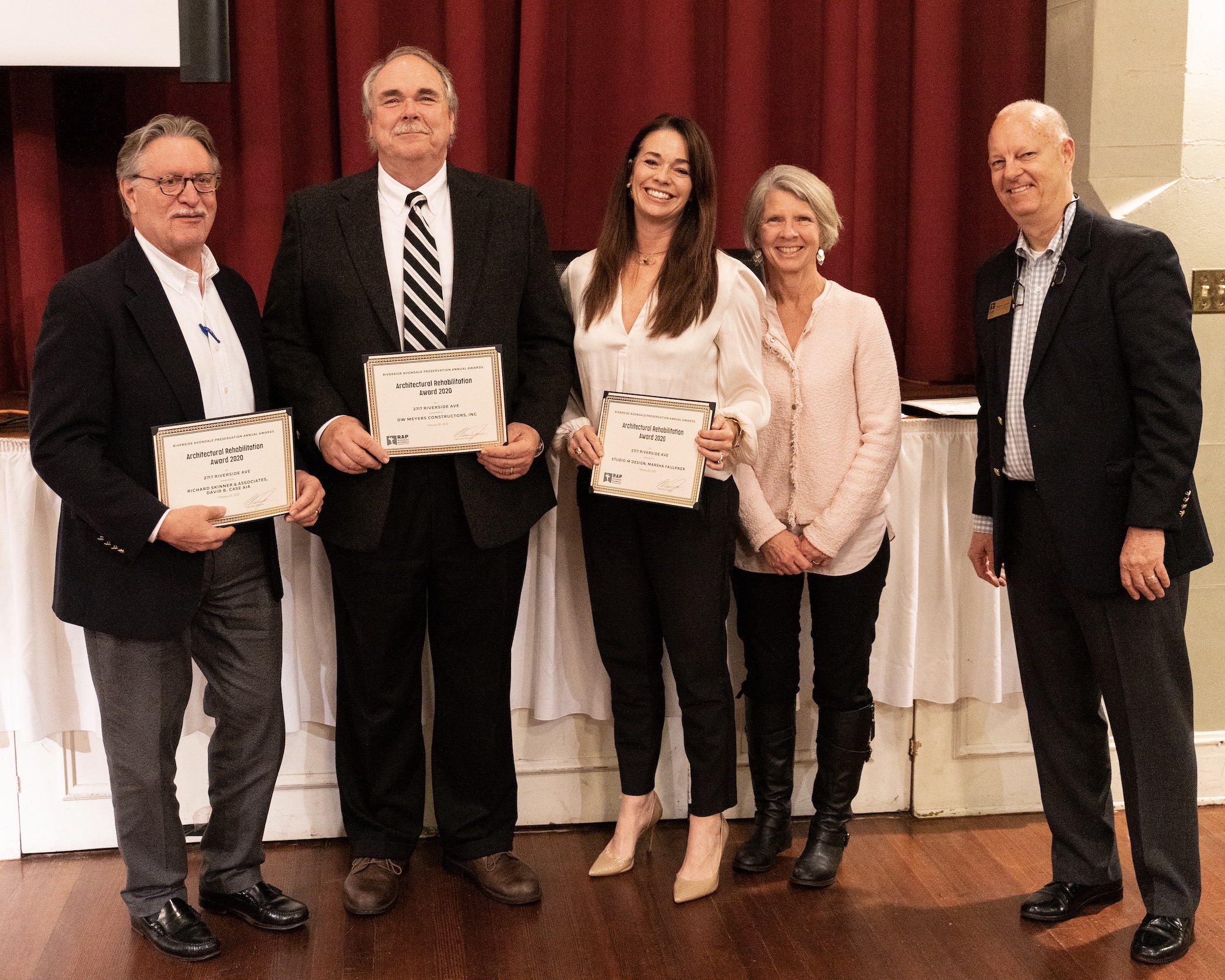 2717 Riverside Avenue
DW Meyers Constructors, Inc
Richard Skinner & Associates, David B. Case AIA
Studio M Design, Marsha Faulkner
After piecemeal additions and neglected systems left the building in disrepair, owner David Meyers embarked on a 5 year project to overhaul the entire structure. Any element that could be salvaged was restored, while other components were carefully replicated to remain true to the building's original design. New energy-efficient interior systems now allow 2717 Riverside to operate as a "green" building for the years to come.⁠⠀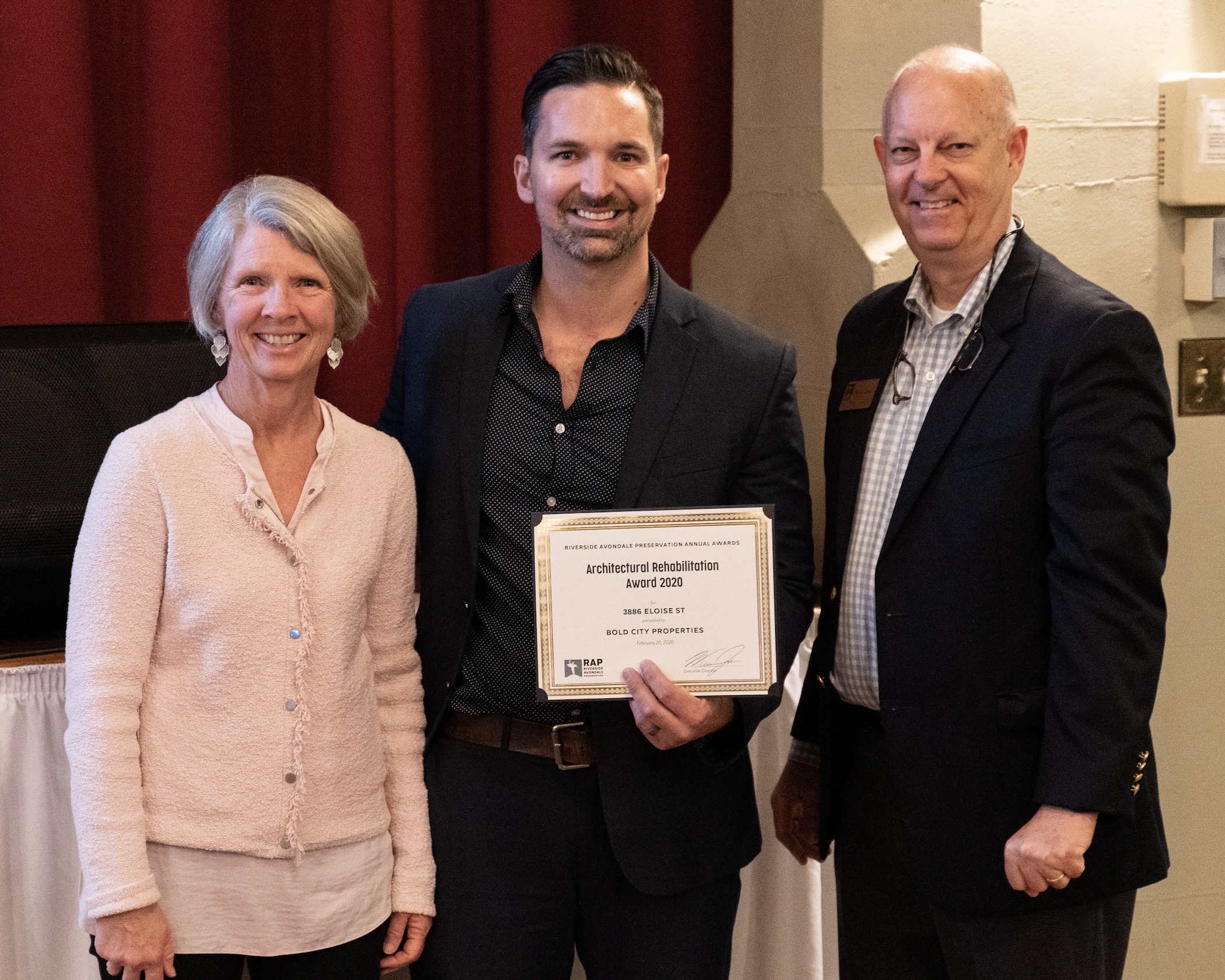 3886 Eloise St
Bold City Properties
Glenn chose exposed rafter tails, a traditional entry way and front porch, and a simple, refreshing color palette for this once -forgettable home, enhancing its historical interest while also remaining in step with current trends. An open and inviting interior remodel complements the home's exterior facelift.⁠⠀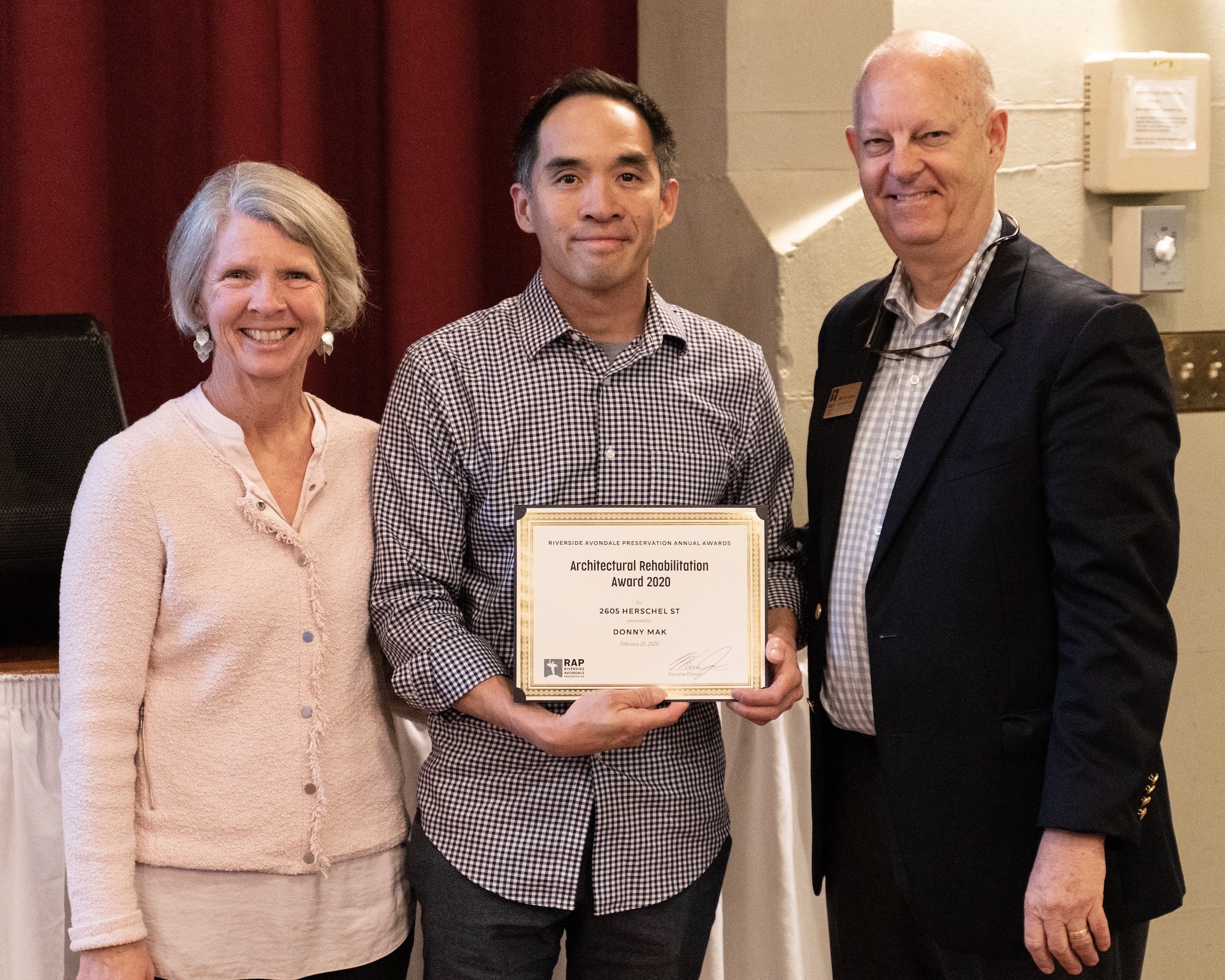 2605 Herschel Street
Donny Mak
For this project, Donny found the perfect balance between preserving the home's historic integrity and adding fresh, contemporary touches to the design. Donny's work on the property included a complete overhaul of the accessory garage. ⁠ Many may remember this house as a past Home Tour property while renovations were still being completed, so it's wonderful to see the finished product!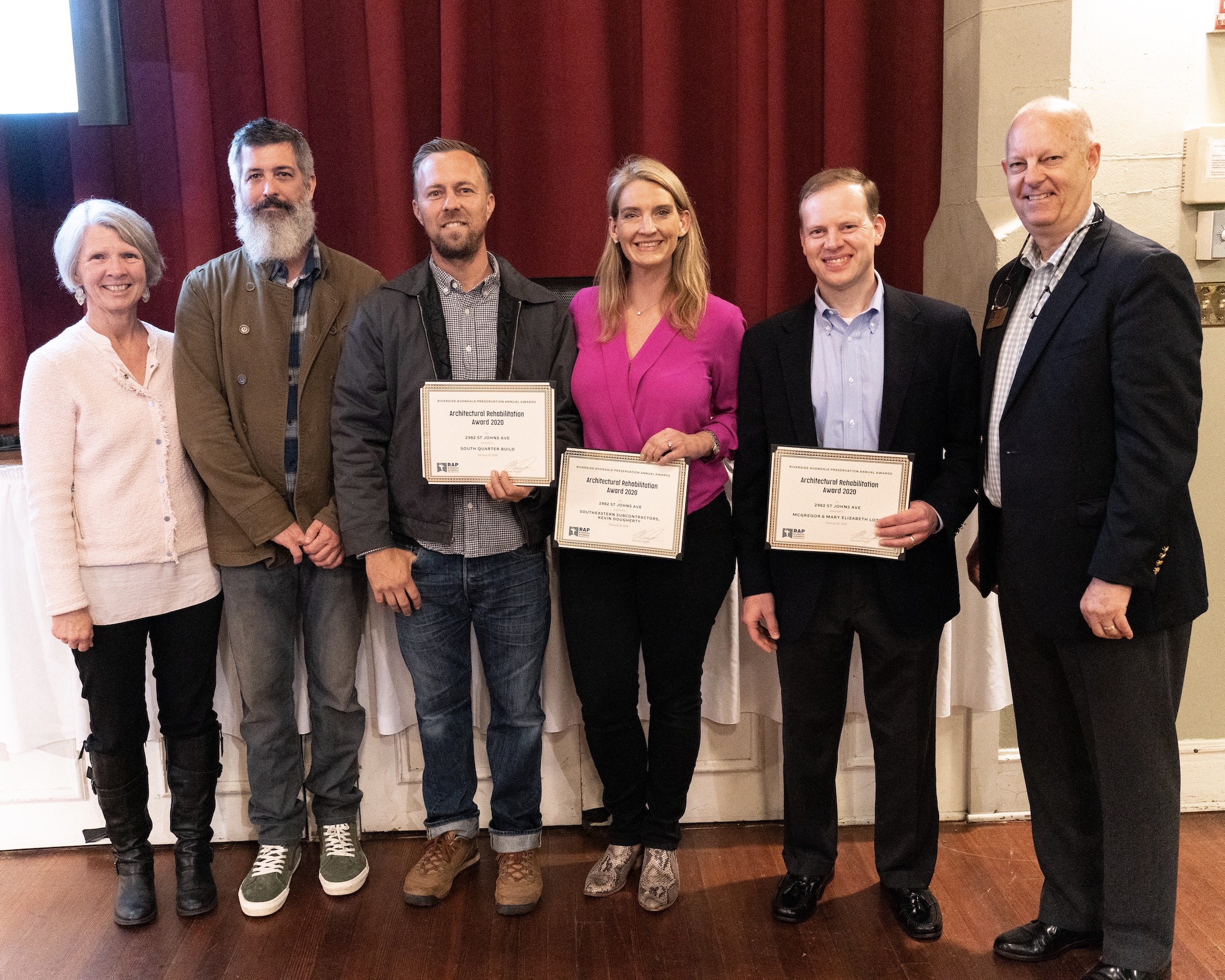 2982 St. Johns Avenue
McGregor & Mary Elizabeth Lott
South Quarter Build
Southeastern Subcontractors, Kevin Dougherty
Homeowners Mary Elizabeth and McGregor Lott have worked tirelessly to correctly source and restore key parts of their home. From replacing the entire roof with clay tiles from the original manufacturer to stripping and refinishing all the original door and window hardware, no detail was left untouched. ⁠⠀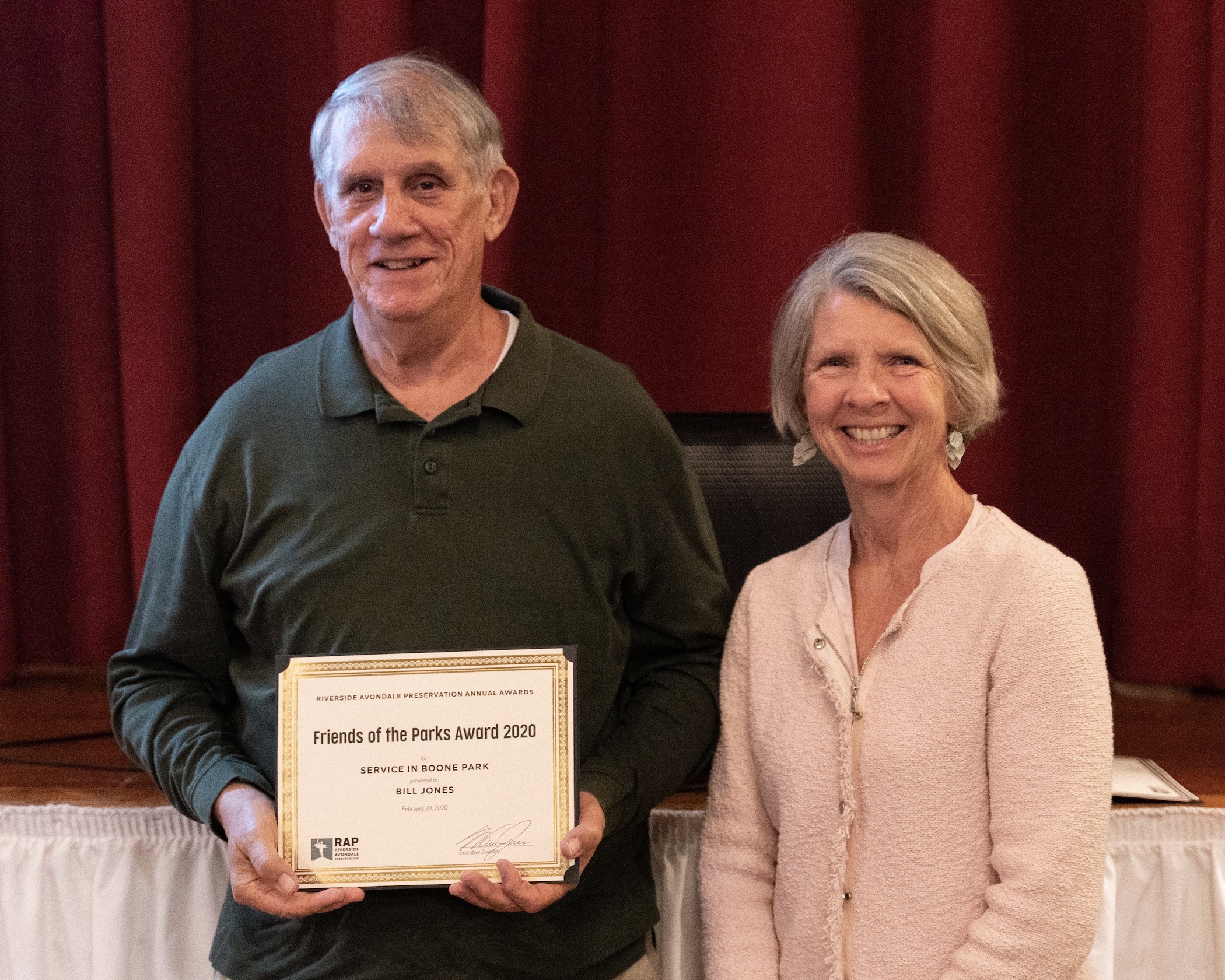 Service in Boone Park
Bill Jones
Bill Jones volunteers in Boone Park South at least once a week.  He picks up trash, fixes broken fences, and gathers downed limbs for the City to pick up.  He also checks the park for unsafe conditions and regularly reports to Park Maintenance when he finds issues like dead trees, hanging limbs, or light poles that need new bulbs.  Despite the never-ending work of maintaining Boone Park, Bill always has a smile on his face!
Service in Riverside Park
Walter Bryant
Walter Bryant is an active member of the Men's Garden Club of Jacksonville, the Historic 5 Points Collaborative, and the recently formed Friends of Riverside Park.  Walter is dedicated to the beautification of the park, whether it's picking up trash, tending the Camellia Garden, or working with the City's tree stewards to trim trees and raise the park's tree canopy.  Walter was a key player in developing the new native planter beds at the southeast entrance to the park, and secured funding and a grant to cover the cost of the landscaping planted there.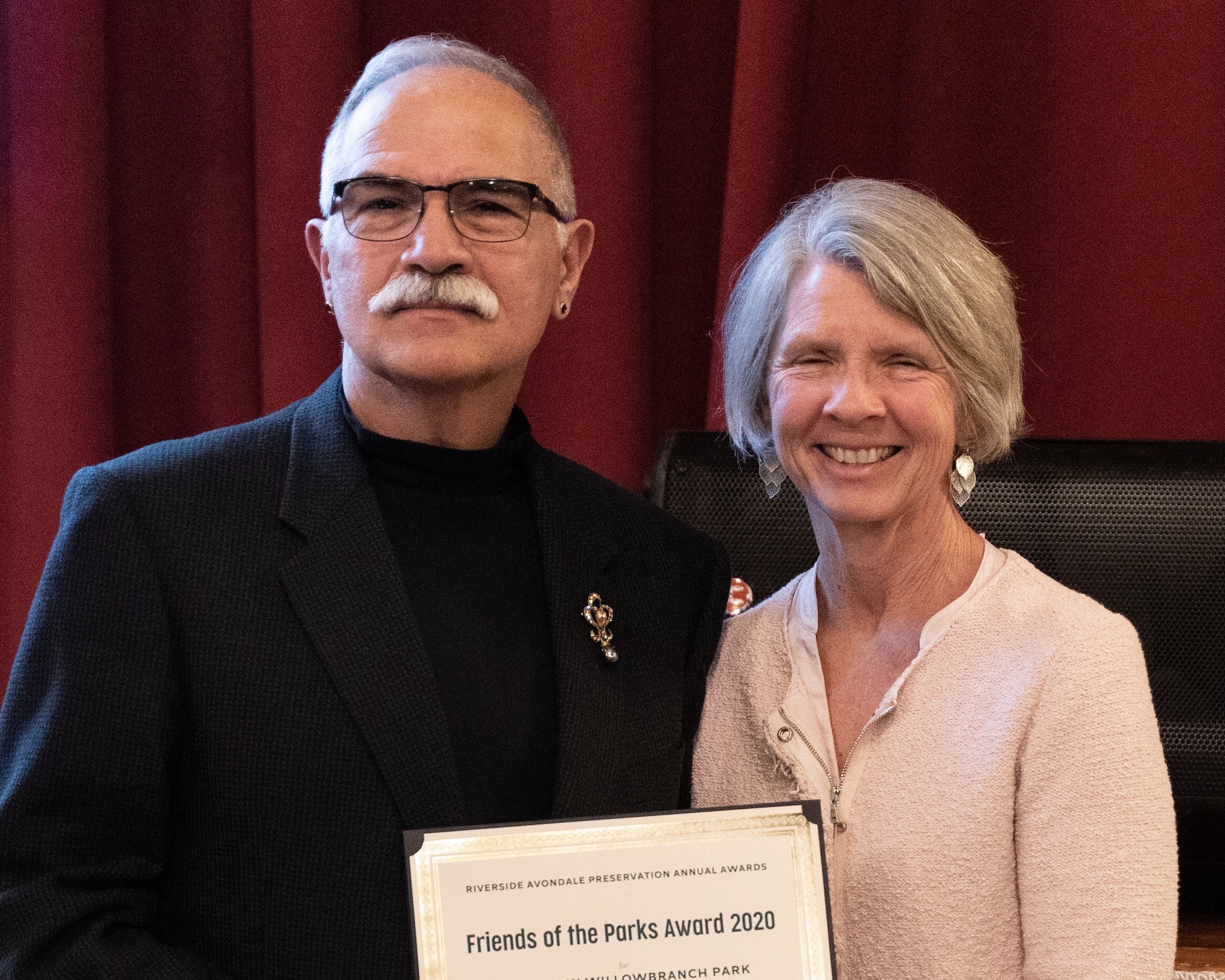 Service in Willowbranch Park
Richard Ceriello
Richard Ceriello is president of the AIDS Memorial Project of Northeast Florida, whose work includes the "Love Grove" in Willowbranch Park.  When completed, Love Grove will feature 100 flowering trees as a memorial to those who have died from complications related to AIDS.  AMS has also planned a Centennial Garden for the park, a new bridge design for the center sidewalk, and a mural on the northwest side of the Park Street overpass.  With these projects, Willowbranch Park will serve as a beautiful monument to all those affected by AIDS.
RAP ReLeaf
Richard Leon, City of Jacksonville
Kathleen McGovern, City of Jacksonville
Richard Leon and Kathleen McGovern were instrumental in communicating the need to replace trees at the end of their life cycle in the historic district. They worked closely with Riverside Avondale Preservation to make the process of requesting trees for right-of-ways as easy as possible. Over 350 trees were planted as part of the RAP ReLeaf program.
Outstanding Service to Riverside Avondale
Pamela Telis
Pamela Telis, a former RAP board member who was instrumental in the founding of RAM, continues to serve our community through her love of our parks.  In addition to creating the Friends of Boone Park South, which she still oversees, Pam led a small task force this year to assess all 26 Parks in Riverside Avondale.  As a result, the RAP Historic Parks Committee was formed, which will work with the Parks Department on major park projects and upgrades and coordinate Friends of the Parks groups for all parks.  Pam's goal is for the parks of Riverside Avondale to be just as preserved and celebrated as our architecture.