DEVELOPMENT MANAGER
Founded in 1974, RAP is a 501(c)3 nonprofit with the mission to preserve, promote and advocate for the Riverside and Avondale neighborhoods in Jacksonville, FL. Both neighborhoods are listed on the National Register of Historic Places.
Full-time
Salaried
Reports to: Executive Director and Market Director
Staff Liaison to the Development Committee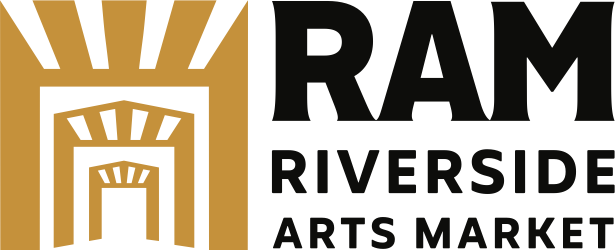 The Development Manager serves as a community liaison and business steward of Riverside Avondale Preservation (RAP) and the Riverside Arts Market (RAM). This individual brings together important businesses, members, and vendors to facilitate connections and expand our capacity. The Development Manager is responsible for soliciting, securing, and coordinating the sponsorship program for both RAP and RAM programs and events. The Development Manager operates the RAP membership program under direction of the Executive Director and Board of Directors Development Committee. The Development Manager is a community liaison for RAP at the weekly Riverside Arts Market under the direction of the Market Director.
RAM supports RAP's mission to enhance the quality of life of the historic neighborhood of Riverside Avondale. Both RAP and RAM are volunteer-driven organizations with small staff and large missions. Job descriptions are a general outline of assignments, but employees must be flexible and may be called on to help in a variety of ways that cannot always be anticipated.
RAP and RAM are community spaces where people come together. We are all responsible for ensuring that our programs are inclusive and welcoming to all backgrounds including race, economic status, gender, sexuality, abilities, or any other factor that makes our community members unique. Expanding on these principles is the job of each employee and is considered an essential part of the position.
Responsibilities
Riverside Arts Market Operations
 Implement sponsorship program for RAM ensuring communication, marketing, and benefits for sponsors in coordination with other weekly RAM programs and promotions
Seek ways to welcome guests to the neighborhood, grow relationships with the artists, musicians, bakers, and farmers that comprise our vendor community, and build on opportunities to enhance our collaborative work with partnerships and programs
Seek and analyze vendor/visitor/community feedback and proactively work with the RAM team to improve and enhance RAM operations and community experience
Assist in onsite operations of RAM as required
Sponsorship Development and Implementation
Develop and implement a sponsorship program that brings together local businesses, area merchants, and RAM vendors to strengthen community events and fund programming
Build and grow neighborhood relationships with businesses in order to find out how we can give back and provide a benefit via sponsorship
Establish sponsorship benchmarks and provide monthly reports on progress and results
Work with Digital Media Manager to promote sponsors and sponsor-based events
Membership
Build, grow, and maintain the membership program for Riverside Avondale Preservation, creating annual goals, budgets, and strategies for development
Implement creative and effective membership marketing strategies throughout the year
Enhance our Business Membership program that incorporates RAM vendors and sponsors to maximize collaboration and co-benefits
Implement strategies for RAP and RAM events that incorporate membership recruitment
Understand and utilize CRM database for membership growth and campaign strategies
Draft, process, and print monthly membership letters for mailings and campaigns
Work with Executive Director to facilitate annual year-end giving campaign and appeals
SKILLS, EXPERIENCE, QUALIFICATIONS
Demonstrated ability in written and oral communications and interpersonal relations
Proven ability to operate in a teamwork environment requiring strong multi-tasking
Computer skills including database management, mail merges, marketing, & reporting
We are looking for an individual who is invested in their community, maintains healthy
and strong relationships, and understands the importance of supporting local and small businesses
Preference for someone that lives, works, or is familiar with the Riverside, Avondale, or surrounding urban core neighborhoods
BENEFITS
Benefits include a robust holiday calendar and two-weeks paid vacation to start. Schedule is flexible and work from home options are available. Travel is minimal. Saturdays are required with a general work week of Tuesday – Saturday. Weekend and evening events on occasion.
RAP operates a Health Reimbursement Account (HRA) which allows for direct payouts of qualified expenses up to $3,000 per year as well as a Simple IRA retirement account with a 3% annual match. Laptop provided. Salary range is $50-$55k per year, depending on experience.
RAP will not discriminate against any individual with respect to compensation, terms, conditions or privileges of employment because of the person's race, color, religion, sex, national origin, age, disability or marital status.
One year of monthly independent consulting with development professionals from Galloway-Gonzalez Consulting on all aspects of the position to establish a foundation of support and opportunity.