Join the Riverside Arts Market (RAM), every Saturday from 10 a.m. – 3 p.m., rain or shine. Produced by Riverside Avondale Preservation, RAM features artists, artisans, farmers, makers, musicians and many other community organizations.
There are several ways to join the market, make sure you are applying based off the type of organization or business you are! We accept artists, makers, farmers, nonprofits and small businesses. Arstists, Makers and Farmers apply through our Farmspread application and nonprofits and small businesses apply through our Merchant at the Market application! Details are all below.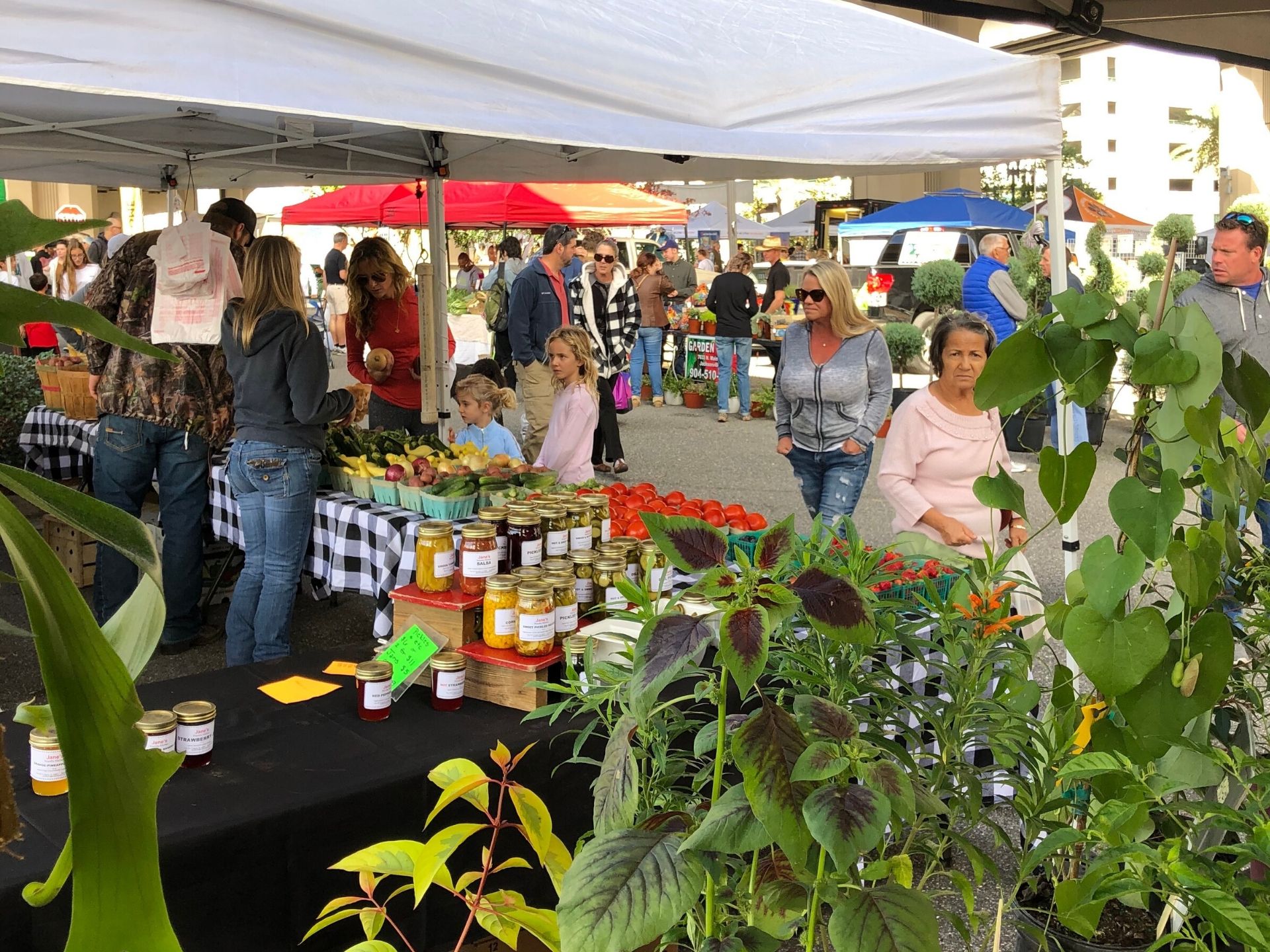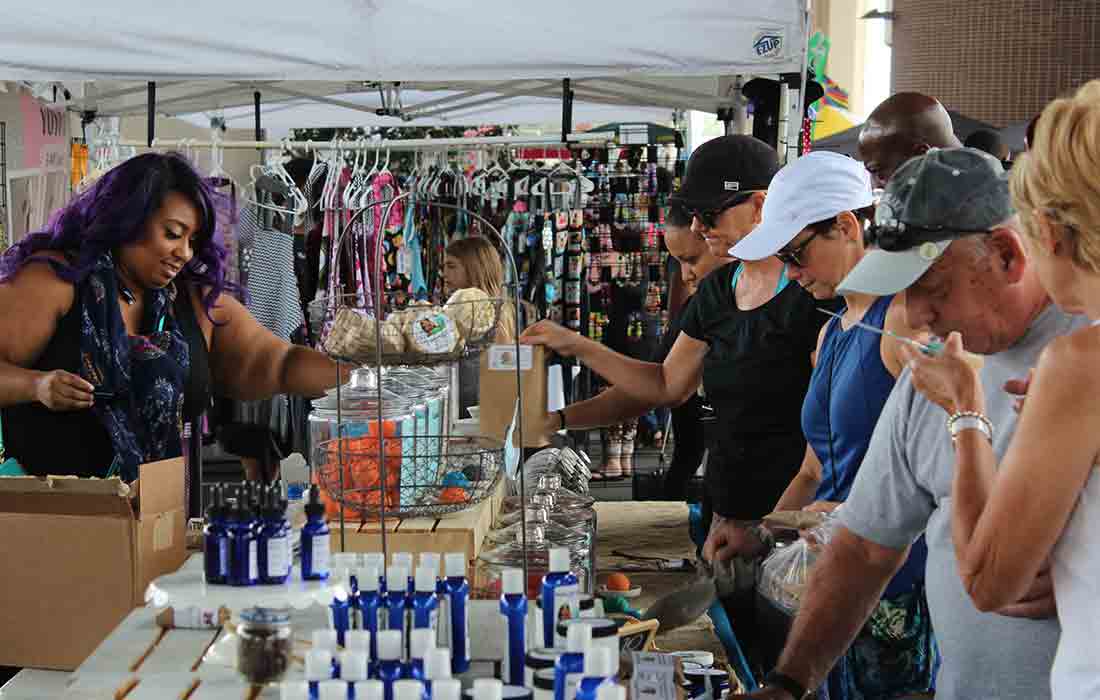 Please review the Standard Operating Procedures prior to submitting an application. After reviewing, scroll below for the application process.
We are at capacity with jewelers, soap/body products,candles and food items. If you have these products please email photos and details to vendors@riversideartsmarket.com prior to completing an application.
We will not be accepting product made with a Cricut machine (or similar machines) unless the design is an original design.
Please note that it could take up to 30 days to review applications. 
 To begin the application process, click on "Marketspread" below or  visit Marketspread.com. Create a profile and complete the application for Riverside Arts Market. Once the application is created, "apply to a season" to pick your dates. The application is location based, you may need to search for Riverside Arts Market. 
Nonprofits and Businesses are both accepted to the market on a space-available basis! Please click the link to the right for all details and the application! For businesses, if you are interested in more than just the Merchant @ the Market program, please visit the sponsor section for more details.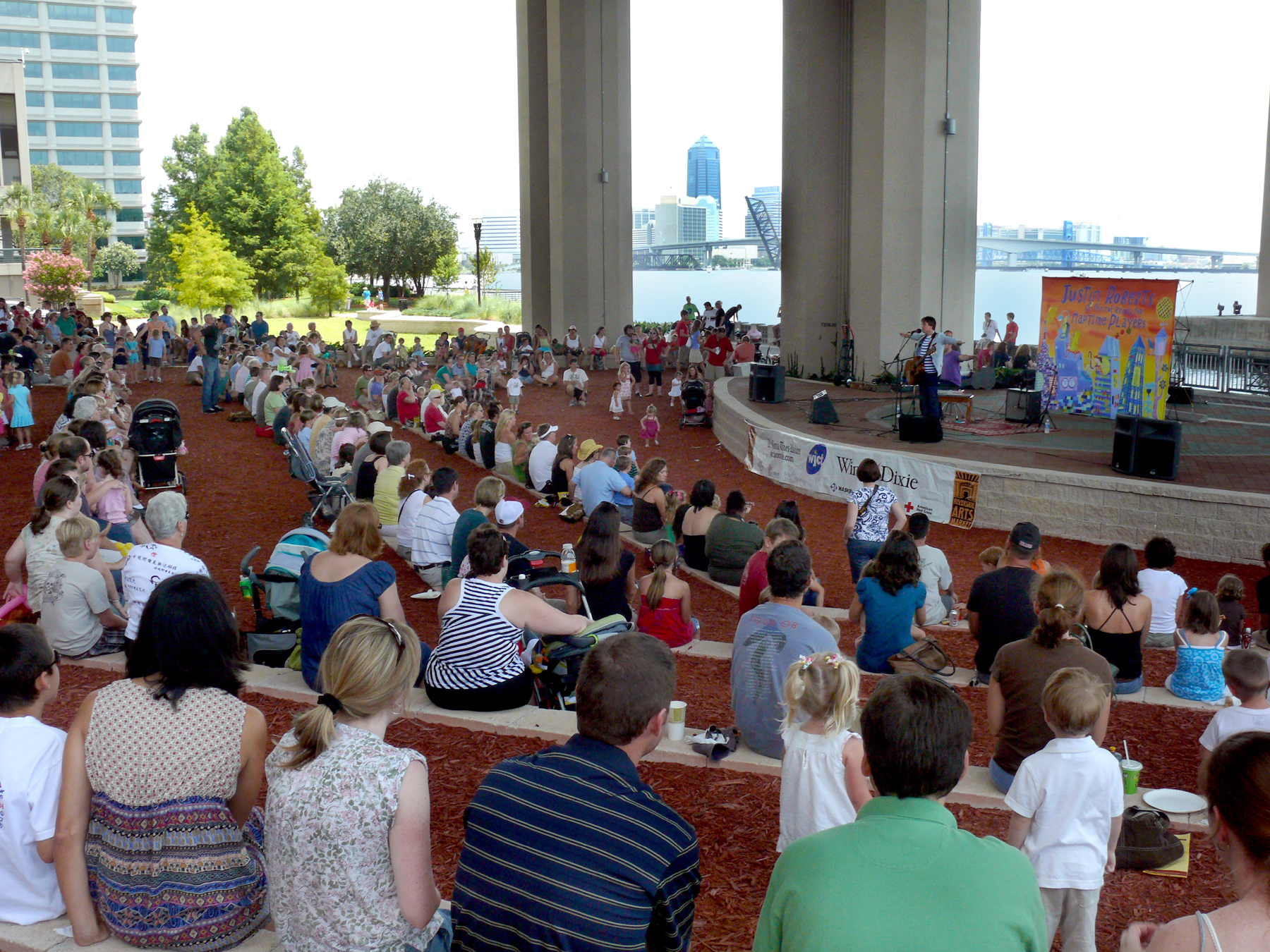 Currently the River Stage is not active due to Covid 19.
Along the St. Johns River, on the River Stage, you can find musicians playing from 10:30 a.m. – 2:45 p.m. from March to December. If you are in a band or a soloist, and you're interested in details on performing at RAM, please reach out to our Music Coordinator, Gary Becka of VIP Productions. Email him at garyvipmusic@comcast.net.
If you entertain audiences through different performances than live music, please email our team at info@riversideartsmarket.com. 
Currently there is no Yoga due to Covid 19.
Relax and practice yoga along the St. Johns River and under the Fuller Warren Bridge at RAM's River Stage! We are always looking for Morning Yoga Instructors. Teachers must send proof of their 200 hours certification and their certificate of insurance liability (if we don't have it).
Celebrating 10 years in 2018, Riverside Arts Market continually supports local and small businesses and celebrates our Northeast Florida community. With an estimated 3,500 locals and tourists visiting each Saturday, it's an ideal opportunity to promote your business at one of Jacksonville's signature events.
To learn more about a variety of available sponsorship opportunities, please email Market Manager John Silveira at john@riversideavondale.org
Check out our Instagram feed