Riverside Avondale Coming Together For Support
To our wonderful community,
Like all of you, we have struggled to adapt to the challenges presented by COVID-19.  With the safety and well-being of our neighbors as our primary concern, we have made some hard decisions.  We closed our office to the public. We postponed many of our spring community and fundraising events, including our Home Tour.  
Most significantly, we closed the Riverside Arts Market until it was safe for us to gather again.  We are excited to announce that RAM will be reopening as the Riverside Essentials Market starting Saturday, May 23.  This Phase-One version of RAM will feature vendors who sell "essential" items such as food and PPE.  However, it will be some time before our full-scale RAM, which is a primary source of income for over 100 farmers, artists, and makers, will be able to operate.
RAM is also our main source of revenue.  We are a nonprofit organization that is solely supported by our community, which is a wonderful thing.  Now we are calling on you - our neighbors - for help.
We are hard at work right now doing everything we can for our local businesses and makers.  We are reaching out to identify their needs and promote ways that customers can connect with them.  
We are also focused on the future of Riverside Avondale, and our long-term mission to preserve Riverside Avondale's historic fabric and unique character, promote local businesses, arts, and culture, advocate with and for the neighborhood, and celebrate community.  
Nothing is more important to us than supporting our community and preserving Riverside Avondale for future generations.  But we cannot do this work without your help. If you would be willing to support us through a donation, it would mean the world to us and the businesses, makers and residents for whom we are fighting.  
Together, we can make sure that our friends and neighbors weather this storm.  We are so grateful for all of you, and are looking forward to a day when we can gather together and celebrate the vibrant community that is Riverside Avondale!
Watch our social media as we feature our local businesses, innovative ways that they are serving our community, and ways that you can support them.
For a list of RAM makers and ways you can connect with them click here. 
For a list of Riverside Avondale restaurants and merchants and ways to connect with them click here.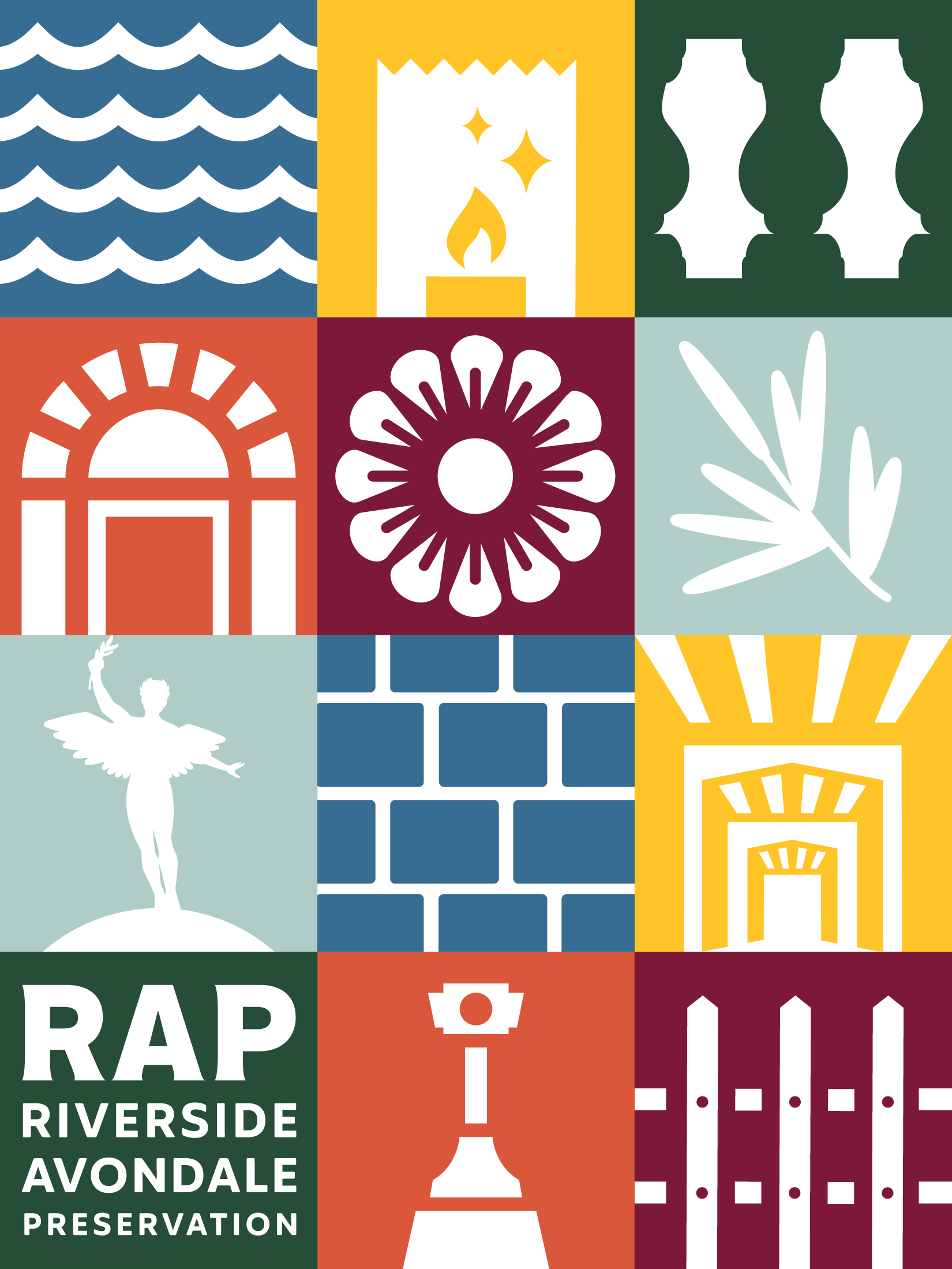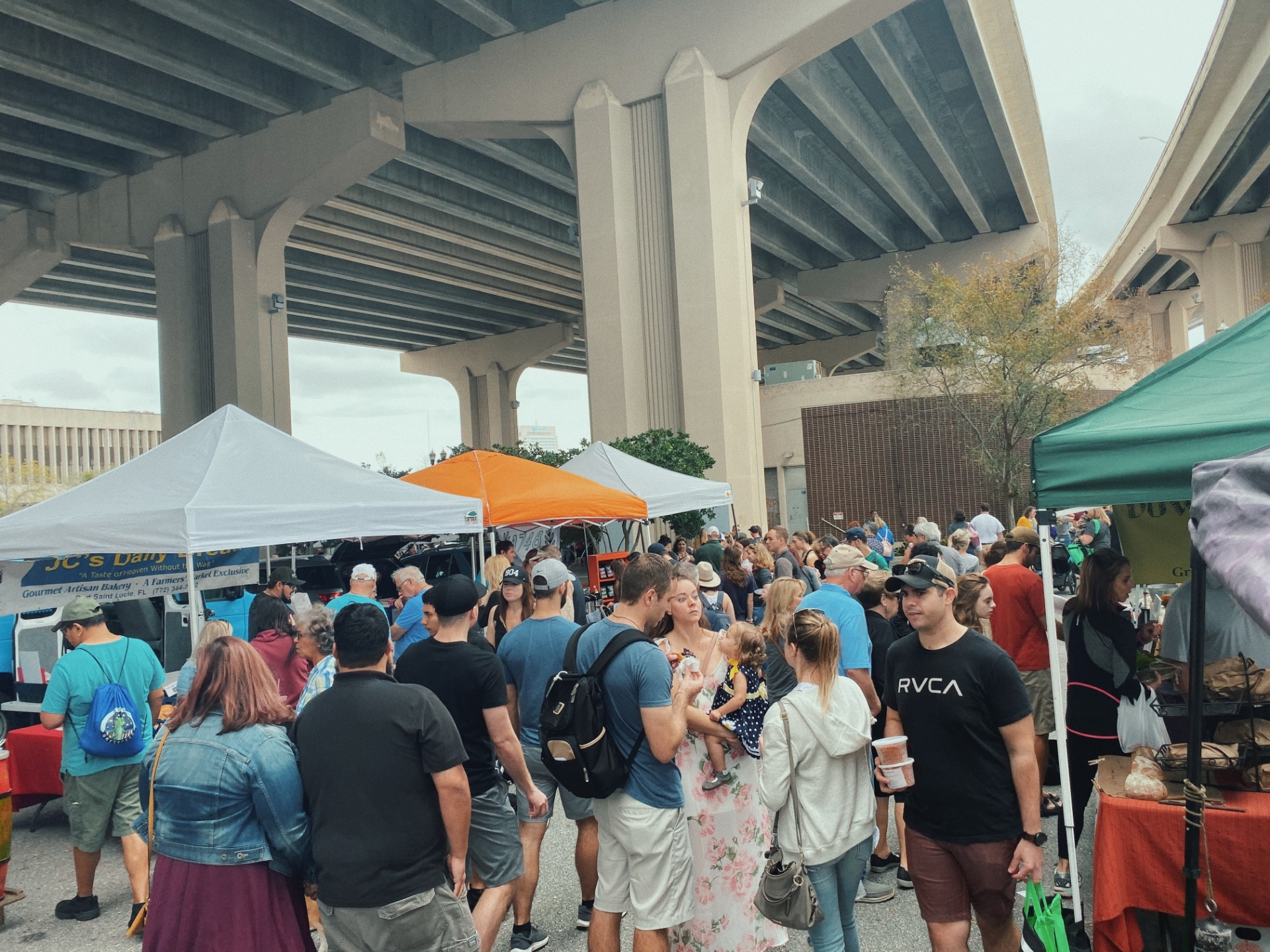 Produced by Riverside Avondale Preservation, the Riverside Arts Market is a weekly arts and farmers market hosted on Saturdays from 10 a.m. – 3 p.m., rain or shine. RAM features a variety of small businesses from farmers to artists to makers, bakers and food trucks. Under the Fuller Warren Bridge, you'll find a family-friendly event that attracts 4,000+ visitors every Saturday. The riverfront amphitheater seats 350 people and features hours of live music. Stroll through the rows of local artists and makers. At RAM you will find art, jewelry, candles, plants, bath and body products and so much more all made locally. Each Saturday at RAM is different than the next and the best way to experience is to visit!
At the Riverside Arts Market, enjoy the harvest of the agricultural arts by supporting Florida farmers. Pick up the freshest local produce of the week, with some of it coming from Jacksonville! To remain sustainable, farmer's depend on your weekly purchases, so come for the freshest and stay for the fun. Our community benefits from all of us staying "loyal to local."
farmers market arts market events in jacksonville jacksonville events things to do jacksonville local events fun things food trucks jacksonville arts live music
The History of Riverside and Avondale
Be the first to learn about RAP news and events!